Since HTML5, web apps have been touted as a one-size-fits-all solution to a multi-platform app. Yet even the strongest supporters of this strategy have become disillusioned.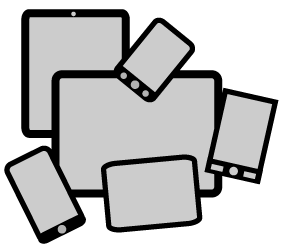 It doesn't work with clothing, and it doesn't work with apps.
Native development remains the best means of creating quality mobile apps.
It is the best means of addressing differences in operating systems, hardware, and user expectations. It is also the only way of effectively managing limited mobile memory and processing power.
User interfaces should be carefully tailored to the device. An app on Android that acts like an iOS app will fail to behave the way users expect, meaning very dissatisfied users. Neither is a phone app likely to succeed for tablet - the screensizes and use cases are too different.
One advantage to web content though, can be the ability to change it without resubmitting an app. Hence within your native app, we can use some web elements as entry points for flexible content, where it fits the needs of your company.