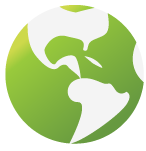 ZeMind Studios specializes in the creation of high quality mobile software for iPhone, iPad, Android phones and Android tablets.
Our choice to maintain a concentrated size means we remain friendly and approachable to work with, and can complete projects with maximum effeciency.
We create professional apps for our clients, as well as our own games and entertainment apps as ZeMind Game Studio.
ZeMind Studios is based in Toronto, Canada. However we are an international company and currently have contracts worldwide including in Australia and the US.